¡Spain!

Righting wrongs and fighting against windmills in order to head to La Mancha from Santiago de Compostela, Spain. (remembering Cervantes' Don Quixote).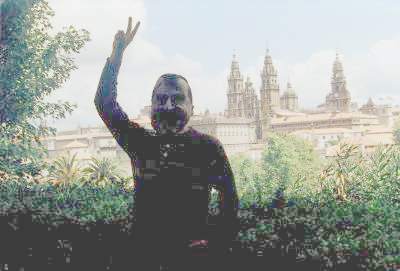 ---
The Alcalá gate in Madrid Spain, couldn't be missed by our Mexican tourist guy.
.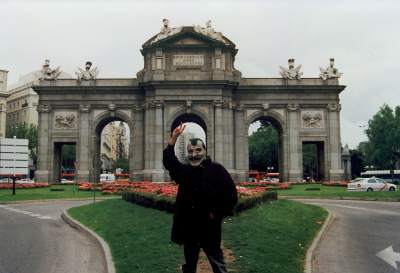 ---
Detail checking at the Cibeles fountain. Observe his rapid movement and trajectory. Despite this, he was unable to solve the Chiapas conflict in fifteen minutes.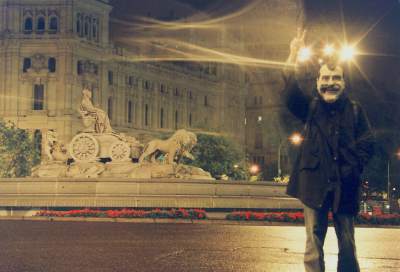 ---
Fox in Madrid, España. Sun's gate ¿Do you find any resemblance?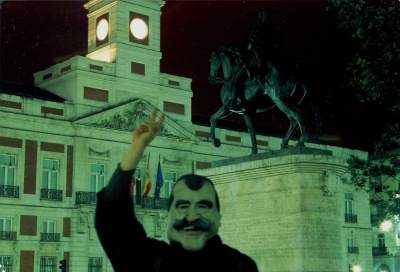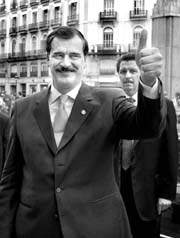 ---
Haciendo "el oso" Madrid (mexican expression literary translated "doing the bear" which means something like to make a fool of someone to make someone laugh)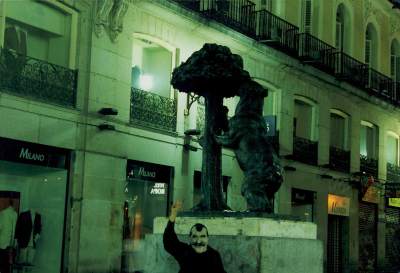 ---
A bit of culture is not bad for someone who sometimes displays apparent ignorance. Barcelona conveys pure culture to for any tourist who has never previously experienced Armando Gaudí......sorry, Antonio Gaudí.